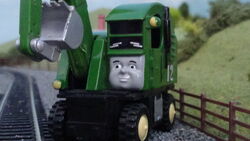 Alfie
Alfie is an enthusiastic excavator. He is Jack's best friend.
Bio
Persona
Alife is young excavator that is cheerful and content with his work, He thinks more help means more dirt and more dirt means more fun when Jack helps him.
Ad blocker interference detected!
Wikia is a free-to-use site that makes money from advertising. We have a modified experience for viewers using ad blockers

Wikia is not accessible if you've made further modifications. Remove the custom ad blocker rule(s) and the page will load as expected.